Professional Certificate for
This course is designed for Halal Executives or Halal Consultants that will guide organisations to receive their Halal Certification to certify that their products or services meet with the Malaysia Halal Standard.
Trainees will be equipped with theoretical knowledge and practical skills to become Halal Executives that can assist organisations to meet the Halal Toyyiban Standards and ensure that practical methods, techniques, procedures, technology and tools are employed.
To establish a competent Halal Executive that able to setup and manage the internal halal committee, halal manuals and record.
To provide participants with knowledge and skills to administer the internal halal certification processes and quality assurance.
To provide hands-on knowledge on the technology application of halal certification and audit.
Duration
Physical : 6 Days  , Online : 8 Days
Day : Monday – Thursday / Monday – Saturday
Time : 9.00am – 5.00pm
For In-house training, please do contact Admin +019-776 5075/ email to training@holisticslab.my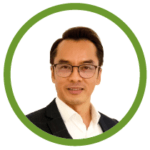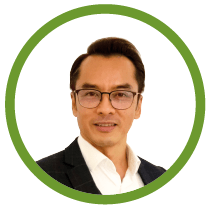 Ts. Dr. Mohd Iskandar Bin Illyas Tan
Professional Technologist
University Technology Malaysia
Participants MUST
be a MUSLIM
be a Malaysian citizen
at least have a Diploma holder in Halal Industry or any related OR have at least five (5) years of working experience in halal relates areas.
Introduction
Halal Manual and Records Administration

Lesson 1: Establishment of Halal Assurance Management System Manual

Internal Halal Committee (IHC) Program Administration

Lesson 1: Internal Halal Committee Program Administration

Halal Quality Assurance

Lesson 1: Describe the Product or Service Manufacturing Practice
Lesson 2: Facilitate Endorsement of Flow Diagram by IHC
Lesson 3: Establish Halal Critical Control Point
Lesson 4: Establish Verification Procedure
Lesson 5: Establish Traceability System

Halal Certification Process Administration

Lesson 1: Prepare Documents for Application of Malaysian Halal Certification
Lesson 2: Online Submission (MYeHALAL)
Lesson 3: Facilitate on Site Audit
Lesson 4: Prepare Audit Finding Feedback
Lesson 5: Accept Application Result
Lesson 6: Maintain Halal Post Compliance

Halal Internal Audit Facilitation

Lesson 1: Manage Audit Program
Lesson 2: Liaise with Auditors and Auditee
Certificate of QuikHalal Professional – Certificate of Information Technology
Certificate of Completion
Certifcate of Halal Professional Board (HPB) JAKIM
Face To Face (International)